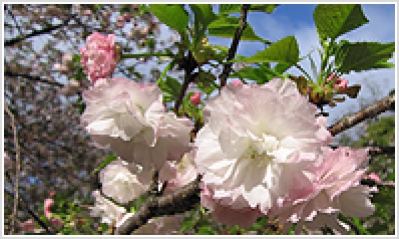 基本情報
Place
Omura Park
Best time to see
Early to mid April
Description
This cherry tree is a popular type of Sato Sakura, with lots of beautiful blossoms in one tree.
The flower has big layered-petals, and the color is light pink (red petals and white sepals), tuning to white in full bloom.
This small-scale big tree (4 ~ 5m) has branches spread out, creating an umbrella shape.