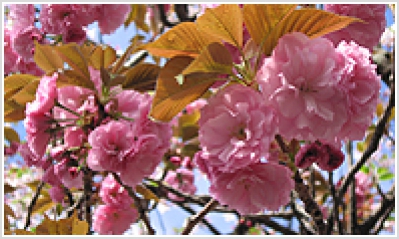 基本情報
Place
Omura Park
Best time to see
Early to mid April
Description
This cherry tree is a popular type of Sato Sakura, with lots of beautiful blossoms in one tree.
The dark red flowers with big layered petals are glamorously beautiful.
The tree itself also grows very fast to a big tree of 9-13 meters.