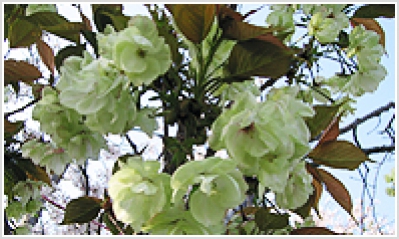 基本情報
Place
Omura Park
Best time to see
Early to mid April
Description
This cherry tree makes light greenish yellow flowers in mid April, later than the bloom of Yoshino Cherry trees.
Ukon (Turmeric) is a name of a plant used for Chinese Medicine or dyeing. The vivid yellow color from this plant is also called ukon.
This tree also has the beautiful yellow colored flowers, and is called "Ukon Sakura."