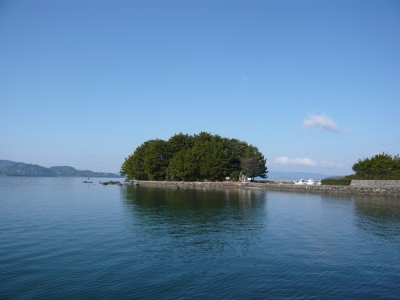 基本情報
Information
According to the Omura clan archives, Terashima is the place where Fujiwara Naozumi, the ancestor of Omura, first arrived in Omura.
Terashima, with beautiful old pine trees, has a legendary stone which Fujiwara Naozumi tied the rope of the boat to.
This island was also a spot for NHK historical fiction TV drama "Ryomaden".